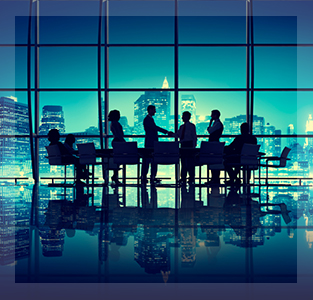 MassBay Capital is a team of operating and financial executives who focus on long term value creation rather than short term gains favored by some financial sponsors. We are true owner operators. As former business owners, executives, entrepreneurs, and financial experts, the team is experienced in running businesses not just investing in them.
At MassBay Capital we specialize in acquiring companies with their headquarters in the United States. We are interested in companies with an enterprise value ranging from $10 million up to $500 million. Our vision is to share our decades of operational experience by investing in, managing and building businesses into the strong, lasting institutions they have the potential to become.
Our firm does this by taking an active role in management, working closely with the existing management or by bringing in necessary supplemental talent. For us, customer value comes first; we operate and invest for long-term value, not short-term gains. Strategically and operationally, we position the business for strong post-acquisition success that benefits all stakeholders.