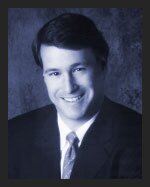 Jeff Dufficy
Jeff is a partner and co-founder of MassBay Capital. He is also President and Founder of Dufficy Enterprises, Inc., which operates Domino's Franchises in New England. Jeff has 25+ years of experience in starting, building and leading entrepreneurial ventures. He has established himself as a local business leader as well as a nationally respected franchisee in the Domino's system. His high performance retail teams have been featured on CBS Sunday Morning with Charles Osgood, NPR, The Wall Street Journal, and The Food Network. He has received numerous accolades for Sales, Profitability, Operational Excellence and Brand Stewardship.
He served as President and Chair of Domino's Boston/NH Board for over a decade and previously served on Domino's Distribution Advisory Board and the Domino's Franchise Association Board. In 1995, he served as a delegate to the White House Conference on Small Business.
He is a board member and chair of the Hockomock YMCA, a board member of the DCF Kids Fund (which provides necessities and enrichment to children served by the Massachusetts Department of Children and Families), and serves on the board of advisors at Elon University's Love School of Business.